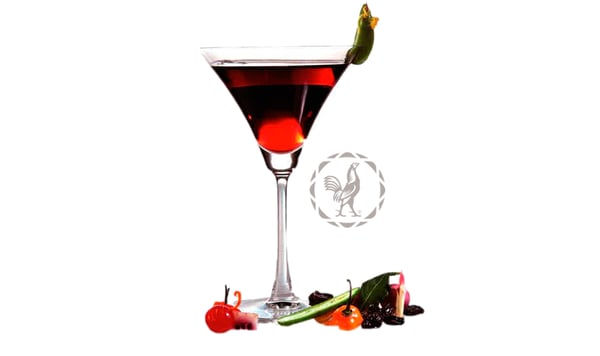 With the herbal taste of Hornitos ® Tequila Reposado, plus honey, orange leaves, serrano pepper and its juices, this drink enhances the pepper's flavors with a slight bitter touch and accentuated notes of fruits and flowers. It is a delicious and fresh cocktail.
The name is also a game of words, since although "fresa" literally means "strawberry", it is also commonly used to make reference to a snobby person so, the cocktail is probably referring indirectly to a snobby person from the ranch, where one usually finds hard-working people, rather than "fresitas". "Fresita de rancho" thus, is a rare thing to find, if you know what we mean.
This recipe serves 1 person
Preparation time: 8 minutes
Ingredients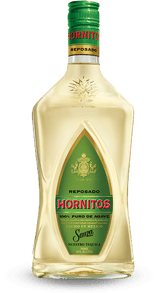 1 1/2 oz of Hornitos® Reposado
1 oz Agave syrup
3 Orange blossom petals
1 slice of Serrano Pepper
2 oz Grape juice
2 oz Cranberry juice
0.5 oz Japanese plum liqueur
5-6 ice cubes


Garnish
1 Slice of Serrano peper
1 Sweet lime leaf
Dried cranberries (to taste)
Excellent to pair with heavy dishes
Preparation
In a mixing glass, press the orange leaves and the serrano pepper with the agave honey using a mortar. After 30 seconds, add the rest of the liquids and the ice and shake for 25 seconds. Strain.

Presentation
Serve in a Martini glass and garnish with a sweet lime's leaf and/or dried cranberries, a slice of Serrano pepper and a white edible flower petal (orange blossom).
Want another cocktail made with tequila? Suit yourself! we have plenty of options here:
5 Best Tequila-Based Cocktails to Prepare with Tequila Sauza
Yucatán Tequila-Based Cocktail
Tequila Cocktails made with Sauza's Hornitos Reposado Tequila
Preparing Tequila-Based Cocktails
Come to Casa Sauza and let our bar tender prepare the most delicious tequila-based drinks for you. Have your tequila at Tequila!