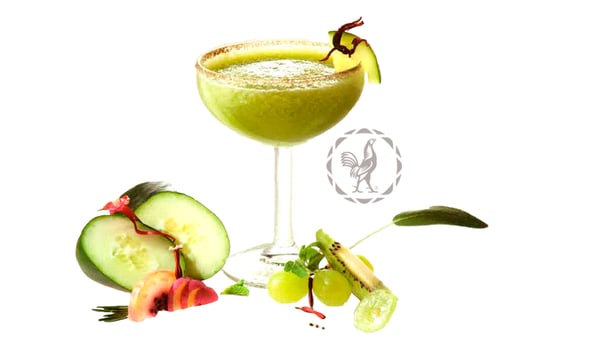 An icon of Hornitos® Plata Tequila, this cucumber margarita seduces your palate with its herbal notes and citrus flavors. Excellent to pair with appetizers.
Serves 2 people
Preparation time: 5 minutes
Ingredients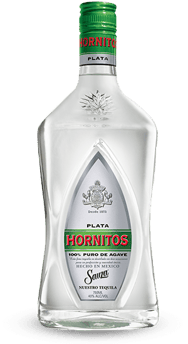 2.5 oz Hornitos® Plata Tequila
1 oz Orange liqueur
1/2 Cucumber, sliced (remove seeds)
2 oz Lemon juice
2 Kiwifruit slices
6 green grapes
4 oz Sweet lime juice
3 oz Agave syrup
7 Peppermint leaves
8-10 Ice cubes
Salt (to taste)
Garnish
2 Cucumber slices finely chopped
2 peppermint leaves
2 Dried hibiscus flower petals (what Mexicans call "Jamaica")
Preparation
Blend all the ingredients together during 20 seconds.
Presentation
Frost the margarita glass with salt and pour the mixture into the glass. Garnish the rim of the glass with the slice of cucumber and the peppermint. Add a dried Hibiscus flower petal to finish.
Looking for another tequila based cocktail? find more recipes here:
Tequila Cocktails made with Sauza's Hornitos Reposado Tequila
Bloody María. Cocktail made with Tequila
Cocktail with Tequila: Vitamin C
Preparing Tequila-Based Cocktails
Tequila Cocktails: Cenobio Verde
Come to Casa Sauza and let our bar tender prepare the most delicious tequila-based drinks for you. Have your tequila at Tequila!