In 2016, the Brussels International Wine Contest (Concours Mondial de Bruxelles) was held in Tequila, Jalisco, which seeks to select those beverages at an international level that comply with excellence in quality. This is one of the most important worldwide events in its category, being the best showcase for trends in spirits.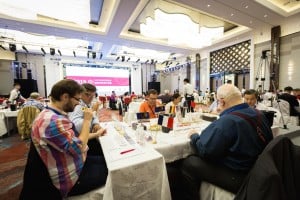 *Image published by Concours Mondial de Bruxelles
70 qualified judges from 23 different nationalities are given the challenging task of selecting the best quality spirits from among thousands of commercial brands. Their priority is to always keep in mind the consumers interests in order guarantee that they will indeed have a pleasant experience when consuming their recommended products.
Tequila is gaining relevance and is positioning itself as an important beverage, setting a worldwide trend. In Mexico, 250 million liters of tequila are produced by 1,400 registered brands in its 2 categories, 100% tequila and tequila, and its 5 kinds, white, young, rested, vintage, and aged.
The Concours Mondial de Bruxelles event in Tequila, 2016
The judges of this international wine contest visited Tequila in August, 2016. They were able to acknowledge the great diversity and richness of the Tequila industry thanks to the master classes and distilleries tours that were held, among which there was Casa Sauza. Our "Quinta" was chosen as a venue for one of the contest's events. It was an honor for us to have our very own master distiller and industry expert, Fernando Ávila Murillo, participating as a judge.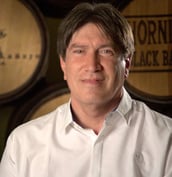 *Fernando Ávila Murillo, master distiller in charge manufacturing and quality at Casa Sauza.
Awards given to Tequila at the Concours Mondial de Bruxelles, 2016.
Several brands of tequila that belong to the trade regulated by the Consejo Regulador del Tequila (Tequila Regulation Council), which is leaded by Mr. Miguel Angel Domínguez Morales, participated in the contest. Mexico participated with 287 products that aimed to obtain the Brussels World Contest Quality Seal. With great pride for our tequila industry, the following medals were won:
1 Grand Gold Medal
31 Gold Medals
29 Silver Medals
Casa Sauza was honored with the following medals:
Gold Medals for Casa Sauza at the Brussels International Wine Contest, 2016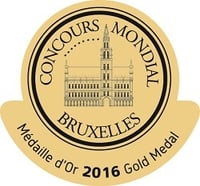 Tequila Tres Generaciones Plata (White)
Tequila Tres Generaciones Reposado (Rested)
Silver Medal for Casa Sauza at the Brussels International Wine Contest, 2016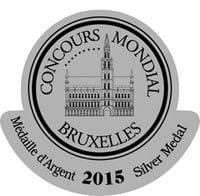 With the participation of Casa Sauza in the contest, we have contributed to the contest's own purpose, which is to promote the culture and knowledge of spirits by sharing the expertise and know-how that we have learned by making tequila since 1873.
Tequila is a worldwide trend
This Mexican beverage owes its breakthrough to the growth and diffusion that it has had within premium and high-level sectors, where knowledgeable consumers appreciate its flavors, aromas and notes, thus leaving behind the idea that tequila is just for "margaritas". This recent appreciation of tequila has made its industry earn a 6% share per volume in the American market.
In Europe, tequila competes with a wide range of spirits yet, many of its consumers still don't know about the differences between its classes and kinds. To us, this situation is an excellent opportunity to better inform and educate our market about tequila, since they seem to increasingly appreciate it. Tequila has stopped being and underestimated drink and many are interested in learning more about 100% high quality tequilas.
Casa Sauza has thus given itself to the task of generating content by means of its website. We want to help tequila lovers learn more about the production, quality, categories, kinds, tasting and food pairing of tequila. With this information, they will be able to become experts who taste and enjoy Mexico's favorite drink. They will be able to fully appreciate those products of ours that were given an award in this important contest.