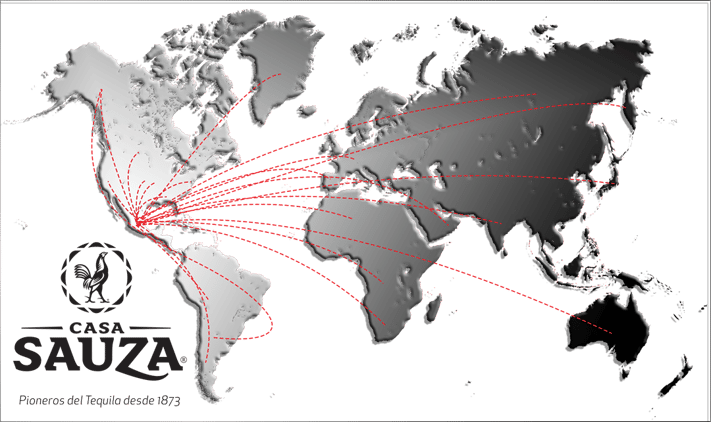 Every year, tequila exports have been growing, according to the data provided by Cámara de la Industria Tequilera, the estimated total revenue of Mexico's tequila exports in 2016 was valued in $1.4 billion American dollars (197.9 million liters with 40% Alc. Vol) having as main destinations The United States, Spain, Japan, The United Kingdom and Panama. We invite you to read more about the tequila export legal process.
The required documents and quality specifications to export Tequila (packaging and product) may change due to its destiny, therefore, it is very important to take all these aspects into count when planning to export a product worldwide. The principal goal is to deliver the product on time to our clients and avoid being charged additional fees such as fines, penalties, delay charges, etc...
Requirements to export Tequila
In my own experience working in the Tequila Industry, I have learned that to export this beverage, in the first place we have to meet the legal requirements in national and international terms. In Mexico, being registered as a business taxpayer in Secretaria de Administración Tributaria (SAT), obtaining the Sectoral Padron of alcoholic beverages that is given by Secretaria de Economía, and as well updating your status as an approved exporter in Consejo Regulador del Tequila (CRT), is mandatory. This last mentioned institution it's the one in charge of verifying and certificating the regulatory compliances of the National Rule of Tequila.
The second step is to have the product avaiIable according to the client's demand: at this point, it is very important to consider the legal requirements of the product's final destination since in some countries labels with legal texts on them are requested, as well as an specific methanol or alcohol level. Export documentation, invoices, and sanitary certificates may also be required for the product to access the international market.
Once we have the product available and the necessary documentation to export, we proceed to schedule the shipment depending on the terms of sale with the customer (Incoterms). The product shipping day, the Consejo Regulador del Tequila must verify every single aspect of the product, in order to issue an authenticity certificate to export tequila.

We have to make sure to send all the export documentation (invoices, export certificate, Origin Certificate, Port Letter, Packaging list) to the Customs Agent who will deliver the merchandise.
Once the product is released from customs, the shipment will be sent directly to the customer's storage/warehouse.
I hope this information is useful and answered most of your inquiries regarding the tequila export requirements, If you want to know more about our facilities, continuous production improvement or about our tequila making process click here:
Continuous improvement at Casa Sauza
Feel free to contact us if you have any question about our legal export process or to schedule your visit to Casa Sauza.