Hacienda Quinta Sauza has been for 4 years in a row the setting for massive events that bring thousands of people to our visitor center. The first events we held were weddings, yet when carrying out our first business tourism event, we realized that this kind of events are the ones that generate the most profits and actually are easier to organize regarding family events.
In this blog post you will discover if you are missing out on the opportunity to make business in this niche. I will also tell you what did we do to become a part of it.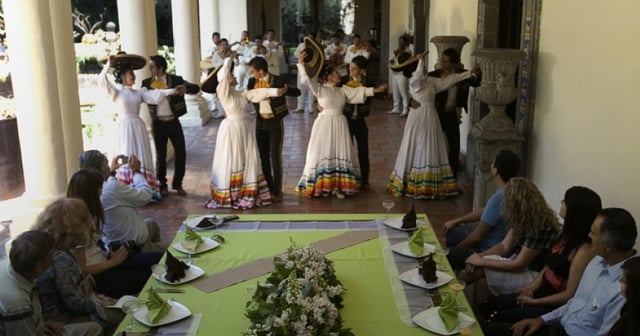 How to become a part of this new tourism trend
Our experience in organizing events dates back a few years ago. I started my tourism career in the hotel industry, and stayed there for 4 years. I later I continued with my career in Casa Sauza where for 9 years now, I have been dedicated to the attention of groups, events and more recently, to Public Relations.
Most of the groups we used to work with were universities and families that came for a tour at the distillery, yet in 2009 we had to face -like many other companies- the insecurity situation that dramatically reduced the entry of tourists to the country. Added to this, the outbreak of influenza AH1N1 became another factor that alarmed and prevented tourists from visiting Mexico.

The whole situation affected our annual visits graphs in a negative way, since we decreased the number of visitors per year by almost a 40% . We were then forced to find different alternatives and markets to get our tourism project afloat and that's when the ideas began to arrive, along with uncertainty, stress and a few gray hairs too...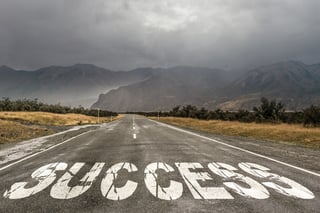 Considering that Tequila is a perfect setting for a so-called "Destination Wedding" we decided to explore this area in 2012. We started this adventure with a tiny little stand at a well-known wedding expo. We then started investing in digital platforms and in more advertising of our venue since our numbers were upscaling and we had to keep up with the technology and communication trends.
Planning and developing weddings is, without a doubt, a job that requires professionals in event organization, budget planning, drafting contracts, international decoration trends, florist knowledge, knowledge of the repertoire of most listened to songs, wedding protocol, management of stress and above all a great ability to communicate and interpret non-verbal language, as well as a little applied psychology.
This how important wedding planners are in the organization of such an event, a job that many brides underestimate when calculating their budget. Now, for a global company such as Casa Sauza, we also had to include other alternatives and business niches in addition to organizing weddings, something that would allow us to have a greater impact in other business branches and generate greater incomes that would improve our financial reports.
Casa Sauza and Business Tourism

The first event we had in this area was 3 years ago; not only did we recover everything we had invested on it but our profits increased, plus, the indirect advertising of the destination was much larger than we've experienced before. Actually, it wasn't until then that we started making some research about this new branch of tourism and we have truly been surprised of all the possibilities that it offers. We were grateful to discover that most of the people involved are highly organized, competitive and objective about what they want and expect from their event.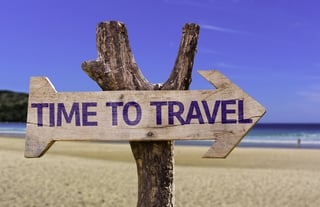 In addition, Guadalajara has 124,000 square meters for expos, events and convention centers which include Expo Guadalajara, Telmex Auditorium and PALCCO, all this without counting the business rooms offered by hotels. It also has almost 24,000 hotel rooms for guests and great accesses both by land and by air to the city. One can definitely understand why Guadalajara is among the four most important cities in Mexico in terms of events and congresses. Our proximity with the city increases, without a doubt, our chances of becoming part of this business.

Currently in Casa Sauza, in order to compete with other destinations in this kind of tourism, we have set ourselves the task of forming strategic alliances that add up to everything that Guadalajara is already doing to benefit tourism, specially this particular branch.
Thus, our alliances reach tourism associations, secretariats, companies and corporations and aim to create an consolidated product, one that would offer business tourists several and good quality options for their corporate events, exhibitions and of course, options for their leisure activities as well.
In addition to being one of the most important Tequila factories in the world, with the longest standing in the tequila industry, Casa Sauza it is also a place that allows tourists to experience one of the most emblematic elements of Mexico, tequila, and its elaboration process.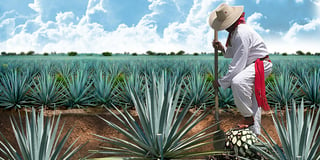 We also have an hacienda or old mansion that dates from 1836 at where we carry out different types of events such as corporate meals, closing dinners, welcoming cocktails and product presentations, which are surrounded by the great cultural and gastronomic experience that can only be appreciated in the context of Tequila.
We have found an excellent platform for the display of our destination in the alliances we have formed. They have also provided us with promotors for our tequila company. Let's not forget all the friendships that we have also made along this way and who have fallen in love with Casa Sauza since they find it authentic, competitive and family-friendly.
Many companies that now know our brand and destination have derived from this project and they have included us on their "places to visit in Tequila" list, which is also positioning us as an option for the corporate and business tourism branch.
If you are a company that is looking for business event planners, we recommend you get more information about how we can help your business event become a success.